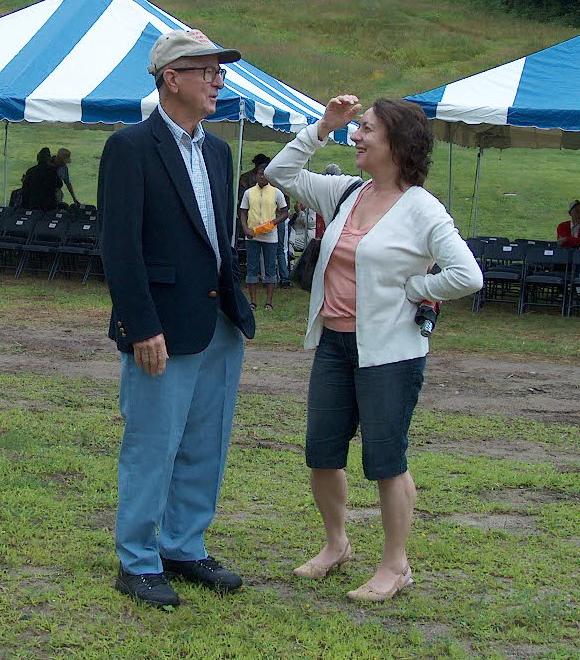 The Greatest Generation
A year and a half ago I was in Iowa and I went to see a friend of mine in the 1960's musical "Hair" about a group of Hippies in New York city's East Village struggling with their feelings about the Vietnam War. I was so struck by the way those of my parent's generation were portrayed. Back then they were our stupid, square, clueless parents. I am glad we got over that and started calling them by their real name—The Greatest Generation.
I didn't know anything about what my Dad did in the WWII until I was an adult. I am actually glad about that. I was able to grow up unburdened by an ideal I could never have lived up to. My Father wanted me to be who I am and I have always been grateful to him for that.
When my brother and I were growing up in East Granby there was one of those big yellow road signs near our house that said "SLOW CHILDREN." My Mom used to tease us about that because we were both really smart, but sometimes a little slow. I have thought about that sign often over the years when it has taken me a while to "get" something. I always knew about how my Dad had hitchhiked across country after he got home from the war and I remember how I had always thought of it as a wild, reckless, daring adventure. It was only a few years ago that it dawned on me that hitching rides and sleeping in a ditch on the side of the road must have seemed like a safe, luxury vacation compared to being in combat.
And it was even more recently that I had this revelation. When I was young I dreamed of saving the World. When my Father was young, he actually did.
This is a poem by Gordon Parks called "The Funeral"
After many snows I was home again.
Time had whittled down to mere hills
The great mountains of my childhood.
Raging rivers I once swam trickled now like gentle streams
And the wide road curving on to China or Kansas City or
perhaps Calcutta,
Had withered to a crooked path of dust
Ending abruptly at the county burying ground.
Only the giant who was my father remained the same.
A hundred strong men strained beneath his coffin
When they bore him to his grave.
© C.C. Mazurek 2010